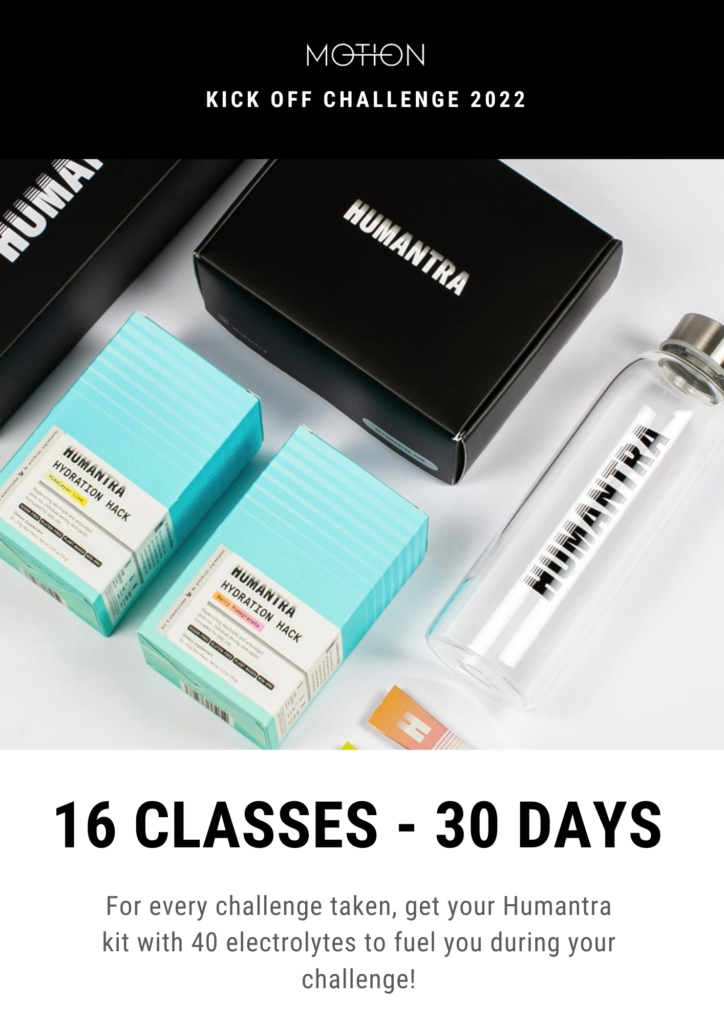 For this challenge, we have made an exclusive collaboration with HUMANTRA, a global wellness brand, for you to have your daily dose of Electrolytes*. For every challenge taken, you will receive a limited edition MOTION X HUMANTRA box with a water bottle, a tote bag and 40 electrolytes !
LIMITED SPOTS.
Price : 1250 AED (ex VAT)
1x pack of 16 classes

1x 500ml limited edition water bottle

1x limited edition tote bag

1x full-size box Himalayan Lime (20 servings)

1x full-size box Berry Pomegranate (20 servings)
*Electrolytes are minerals (i.e. sodium, chloride, calcium, magnesium, potassium, phosphorus) that are essential to survival.
Without electrolytes, you could not move, think, or breathe.
They maintain fluid and mineral balance; and help your muscles to contract and relax.
A question ? Whatsapp us !
INFORMATION
Dates : 15th of September to the 15th of October
16 classes, 1250 AED (ex VAT)  including a limited edition starter kit by HUMANTRA. 
RULES