February Kick Off Challenge: 7 days, 7 classes, 7 juices
Shift your body into gear with the perfect duo of high-intensity classes and natural nutrition, challenge yourself. Be the change that you want to see this year !
It's safe to say that 2022 hasn't started off on the best foot. We don't know if there's something in the air, but between the stormy weather and rise in covid cases, we're all feeling a bit like back in 2020. But we will not let history repeat itself. January was the free-trial period; February is the month for the real doers, the action-seekers, the change-makers.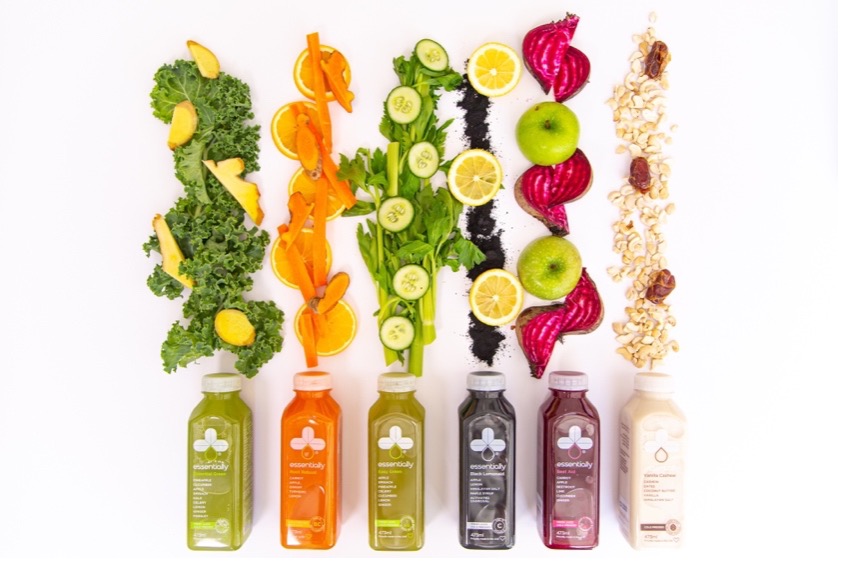 That's why we're launching a challenge for the first week of February, to kick start your real 2022. We've teamed up with Essentially, "the original and best cold-pressed juice company in the UAE", to provide you with the ultimate detox: 7 classes, 7 juices, 7 days.
Their plant-based range of juices and nut milks are free of additives, preservatives, and any added sugar, making them the perfect way to refuel after a class. The juices are pressed in a chilled environment so that they retain all of their nutrients, and the recipes are crafted by their team of expert nutritionists. Designed with busy people in mind, they aim to provide everything you need to get you through the day in a healthy way. The juices are packed full of benefits, from the 1kg of fruit and veggies in Essential Green, to the 9g plant protein in Vanilla Cashew, and the high dose of vitamin C in Sunny Dayz. The pack includes a different juice for every day of the week, for you to reap the full benefits and feel like your best self.
Overview: 700 AED for 7 classes + 7 juices, valid for 7 days. Valid in Dubai and Abu Dhabi studios. List of juices: Essential Green, Sunny Dayz, Pineapple Powwow, Beet Aid, Root Reboot, Vanilla Cashew.
Date: 1st – 7th February 2022.
Price: AED 700