MOTION loves supporting entrepreneur initiatives from its community, especially when it is a project created by one of our very original instructor @nesarassouli !
We love supporting our community and our team, so when one of our former instructors started her own business, we couldn't wait to collaborate with her. Nesa Rassouli started at Motion back in 2018 not long after we first opened in Dubai, and she was always a source of inspiration and energy.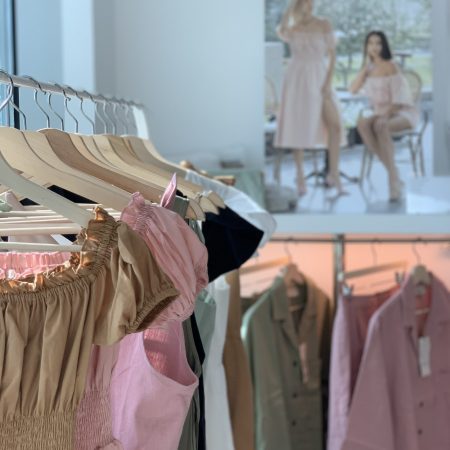 From an entrepreneurial family, she dreamed of the day she could start her own business. She credits Motion and her background in fitness for her success; as a freelancer she had to learn to push herself without anyone holding her accountable.
Her sustainable swimwear and apparel brand Nomad was born from an idea that came to her one afternoon lounging by the pool. High-quality natural materials are used for each of the carefully crafted pieces, and for each item sold they donate $2 to the Emirates Red Crescent charity.
Check out the beautiful range online at www.fromnomad.com or on Instagram @from.nomad
Nesa wanted to showcase her collection at Motion as she says that it will always be a special place for her. It was the start of her journey and allowed her to grow into the person she is today. We are so proud of Nesa for making it happen for herself, and we can't wait to see where her success leads.