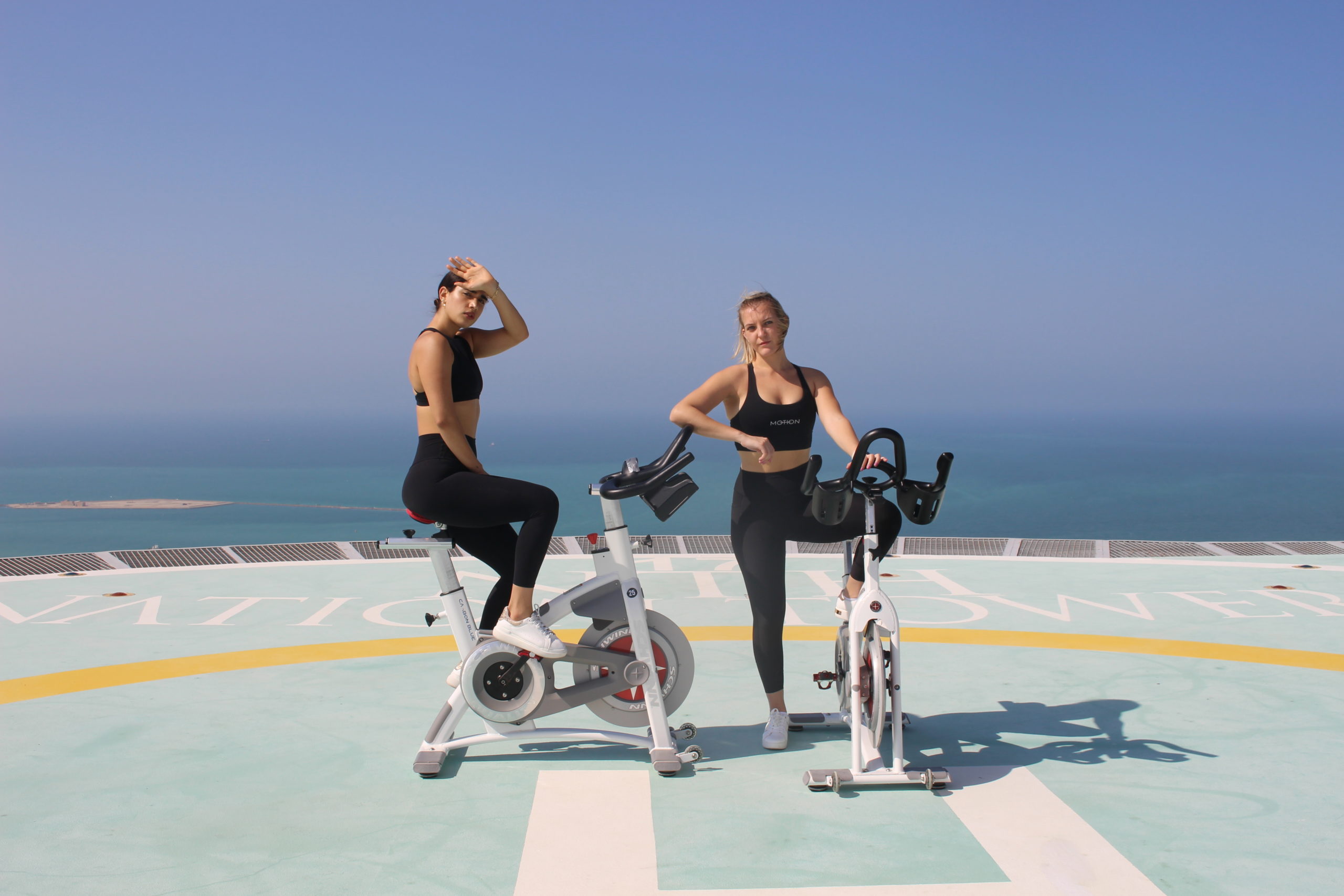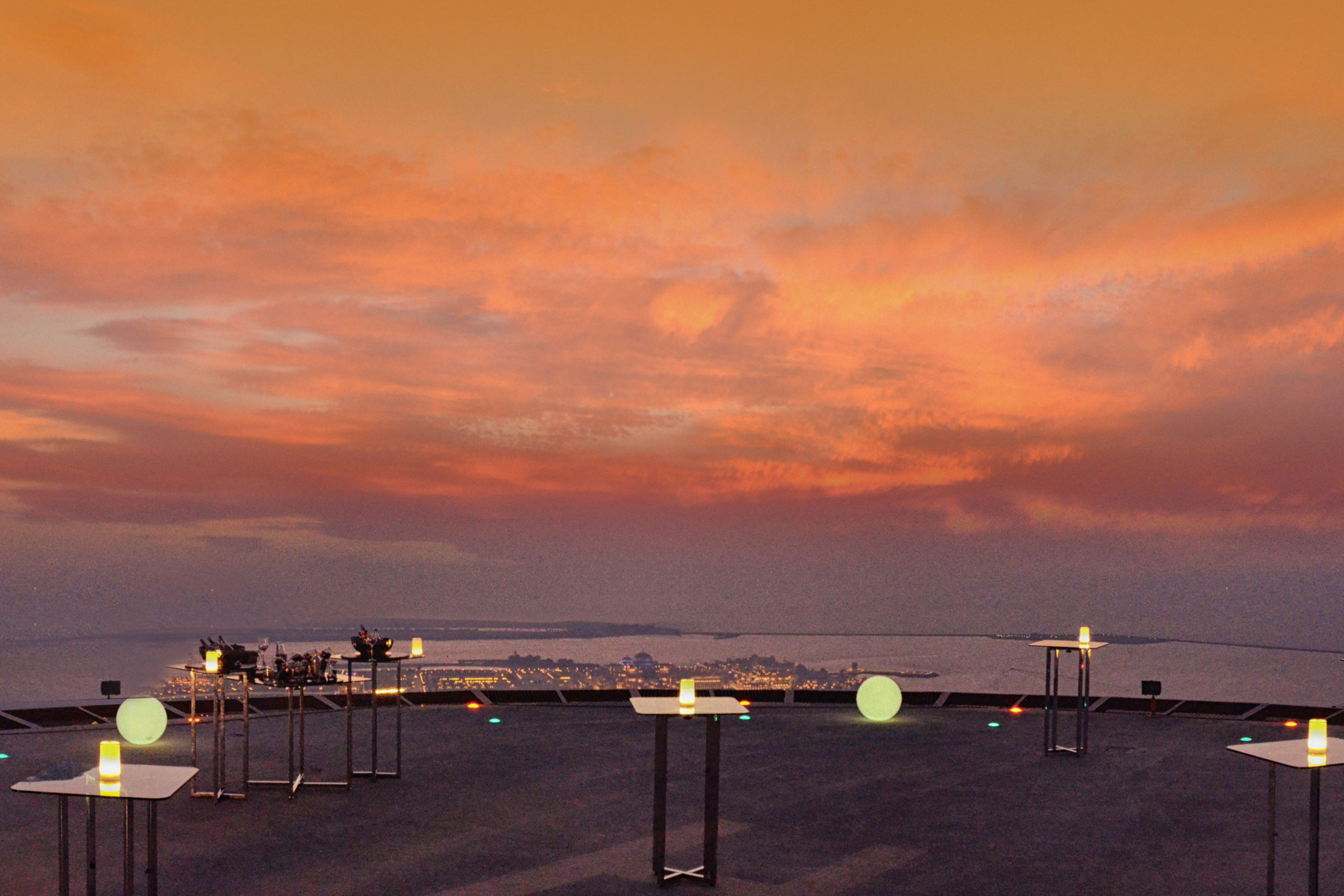 'Reach for the Sky', the world's highest altitude spin class will take place 225 meters in the sky, to celebrate UAE National Day.
9th of December | St Regis Hotel Corniche Abu Dhabi
Information
Break the guinness record of the highest spin class in the world !
Location: St. Regis Hotel, Corniche, Abu Dhabi
Hours: 5PM (Mariana) / 6:15PM (Maya LO)* / 7:30PM (Ariel LO)* / 8:45PM (Sally) / 10PM(Alice LO)*
Please, be ready 30 to 45 min before the class starts. The security will be extremely strict for safety reasons. If you arrive late you will not be able to join the group to go up to the Helipad. Classes are not refundable.
*Unique moments like this have to be recorded so some classes will be filmed by drones. Please be aware that faces will not be shown during the ladies classes. Videos will be sent to clients for approval before posting. For information regarding this please message helipad@motion-cycling.ae